I've been working on the components for a standalone cabinet lately. As well, working on the design of a second smaller cabinet with a unique focal point, to be discussed later. The cabinet on stand below features one of my favorite figured woods, domestic ambrosia maple. I have a small stash of this wood in planks so the decision was made to resaw the wide planks and create veneers. Veneers maximize the yield from the planks. The cabinet will have veneered front doors and side panels. The remainder of the cabinet, the top and bottom panels and back panel consist of conventional maple. Ambrosia maple, when finish is applied, exhibits a beautiful, warm color while accentuating the wild graphics it is renown for. The graphics are what draw me to ambrosia maple. Also, it is a member of the soft maple family, so not difficult to work with and to smooth the surfaces. One of the attached pics is an earlier cabinet I completed using ambrosia maple throughout.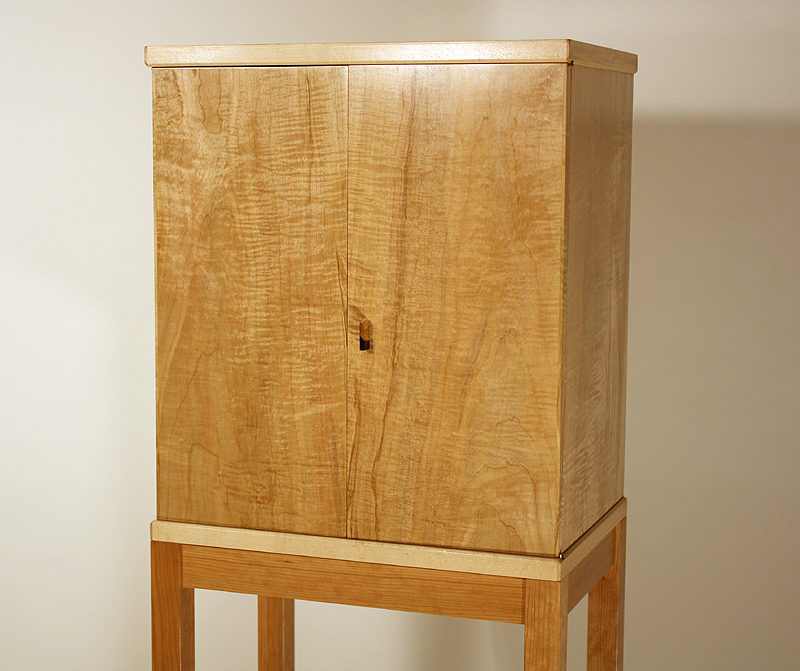 I have yet to decide on the finish of the current cabinet build, definitely something that will highlight the wood graphics.The other pics are the almost completed panels I will be using in the build. The veneered panels are not exciting at this time, but application of a penetrating clear finish will pop the graphics, colors and grain. The frame and panel back is a work in progress at this time. The interior compartments will also be different but consist of dovetailed drawers in an unusual arrangement.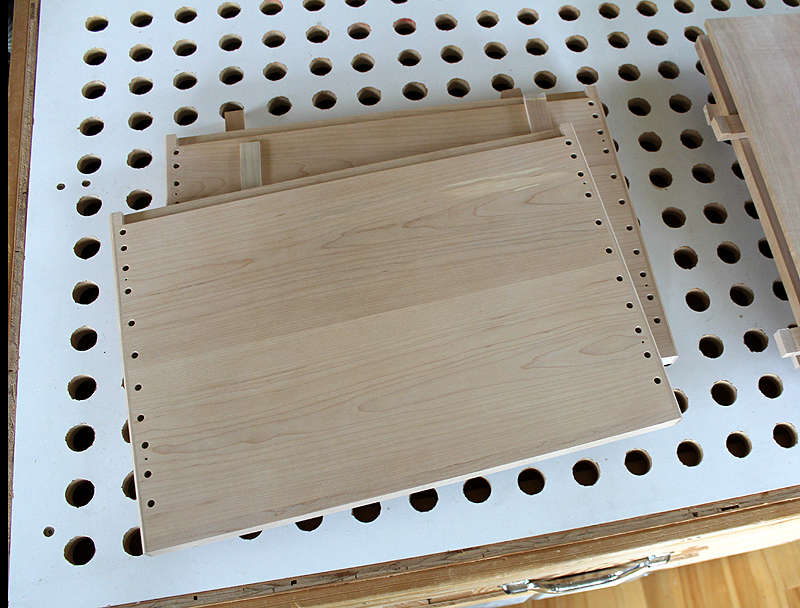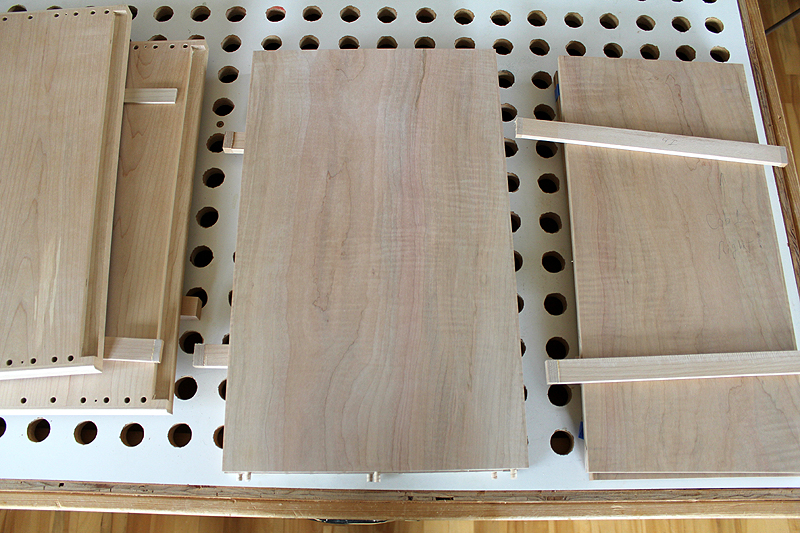 The dimensions in the current version will be close to that of the earlier version since the proportions appealed to me. I have not yet designed or created the components for the stand, so this might be different than the earlier version. What I typically do is build the cabinet, then begin work on the platform or stand. The process is not as overwhelming to me using this approach, as I prefer to work on a project in stages. The satisfaction of seeing tangible progress in the project motivates and excites me to continue 🙂  More details to follow on the individual components and joinery used.