Start woodworking today! This 115 pg. eBook provides an introduction to woodworking and the tools necessary to begin woodworking. Woodworking is a broad subject but the eBook explains the essentials. An inexpensive first set of tools is introduced and how to use them. Woodworking terminology is described along with important concepts to guide you through woodworking.
A simple woodworking project is included. The project involves building a woodworking aid to use in future woodworking projects! Woodworking is an excellent outlet to channel your creativity. You will be motivated to start your woodworking journey and build your first project! After completing this eBook (115 pgs), invest in the WoodSkills comprehensive
Woodworking Course
to further your woodworking education and continue your woodworking journey.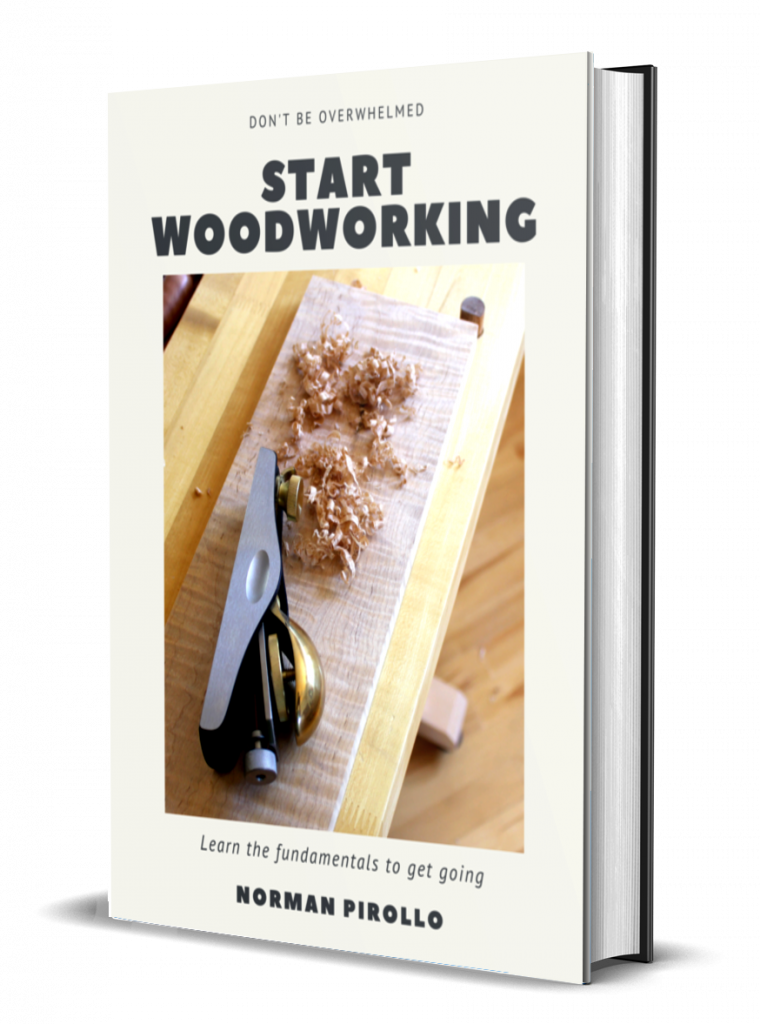 For a limited time, receive
START WOODWORKING (eBook, 115 pgs.)
$15 value with purchase of most online courses and classes
115 Pages, 8.5 X 11 in. $15 (Digital version)
START WOODWORKING (eBook, 115 pgs.)