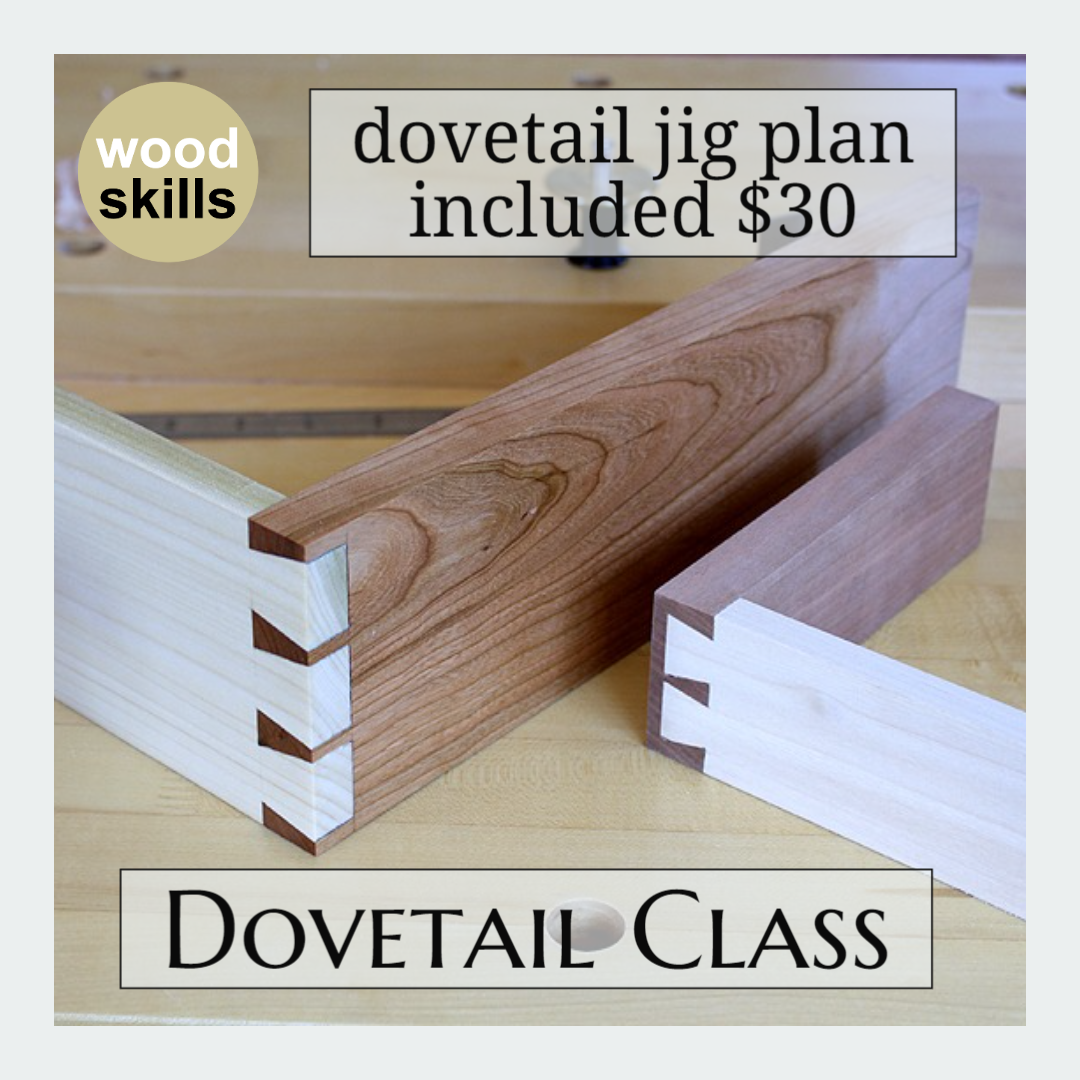 The Dovetail Class includes step by step sequences on how to create through-dovetails and half-blind dovetails. Watch and learn as I guide you through the process of creating a handmade drawer using half-blind dovetails. The dovetailed components created in the class are used to create a small drawer. The process of creating handmade drawer grooves is described. The drawer is then assembled and drawer back installed to create a completed drawer. Following my class will simplify the dovetail process and motivate you to create dovetail joinery. Lectures on Interlocking Joints, Hand Tools and Chisels included with class.
The dovetail joint is very often associated with quality woodworking. It is both a structurally strong and aesthetically pleasing form of joinery. Dovetail joinery is often used in case construction and for drawer construction, specifically drawer fronts as it is a very strong, interlocking joint. The hand cut dovetail offers unparalleled beauty so any dovetail layout is possible. Although dovetail jig plans are available to create dovetail joinery, most if not all of these dovetail jigs involve powered tools.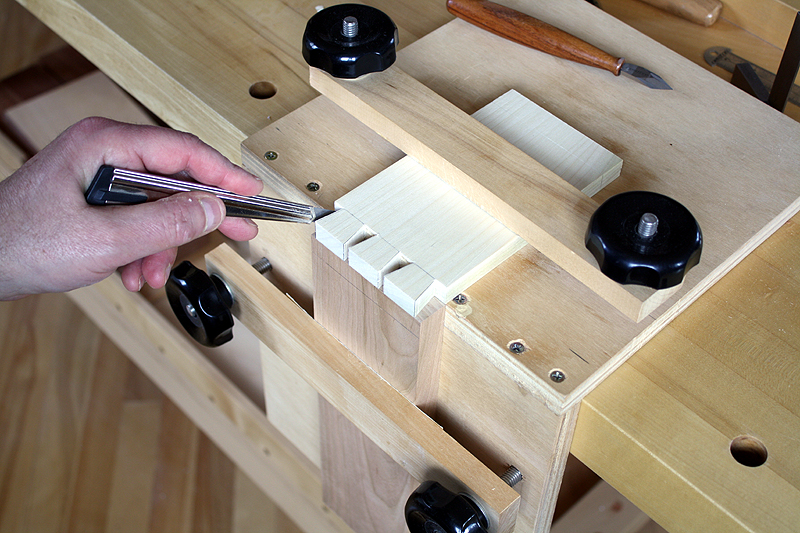 Dovetail joints are composed of mating pins and tails. In the photo, the tails are horizontally oriented in a dovetail jig. Creating dovetails by hand using a dovetail saw, chisels and marking tools, provides the flexibility to lay out tail and pin spacing more suitable to the drawer or case piece being made. The dovetail jig is designed to enable you to accurately create hand cut dovetails. This jig can easily be built from the included plans and provides excellent accuracy, ease and precision in the creation of hand cut dovetails. Dovetail Jig plan used in the class included ($14 value).