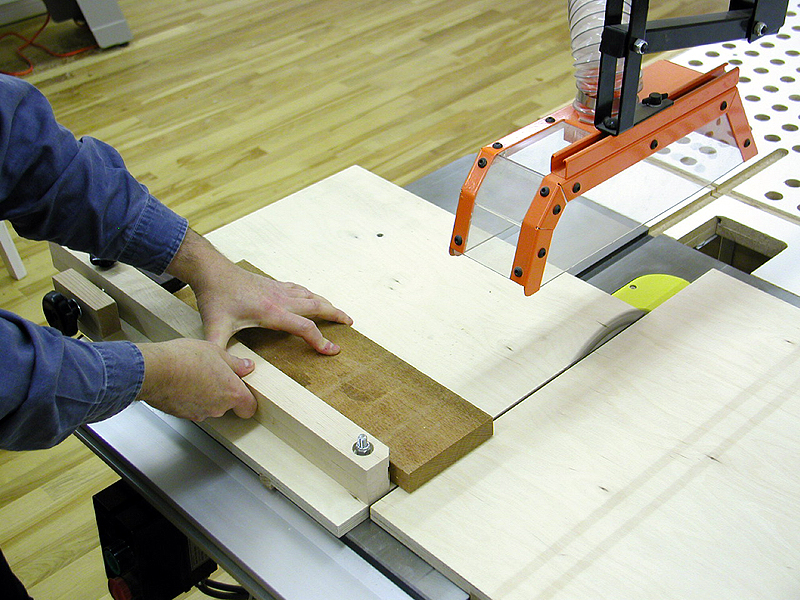 The table saw sliding miter or crosscut sled is shown in its various configurations. Cross-cutting on the table saw very often demands high precision. The miter gauge provided with most table saws can be very limited in its versatility. There is little bearing surface provided for the piece being crosscut, and there is friction created by moving the piece and miter gauge across the table saw top. This friction can often reduce precision since a large part of your effort is concentrated in keeping the piece from sliding left or right and from rocking.
A sliding miter sled or crosscut sled addresses these issues by providing a secondary surface to which you can rest the piece being crosscut. Once you have locked the piece against the fence of the sliding miter sled, you only need to move the sliding table past the blade to perform a very accurate crosscut.
Shown is a sliding miter sled with adjustable fence and to the right is a fixed auxiliary table. The auxiliary table keeps offcuts from falling onto the table top and binding the saw blade causing kickback. The sliding miter table and auxiliary table both have hardwood runners attached which are sized to the length of the table saw miter left and right miter slots, serving to align both sides of the miter sled parallel with the saw blade. Having both the sliding table and auxiliary table in close proximity to the blade also serves as a zero clearance setup for your cuts.
1. Micro adjustable zero setting
2. Make safe and accurate crosscuts
3. Increase crosscut capacity of your tablesaw
4. Lightweight, easy to install and remove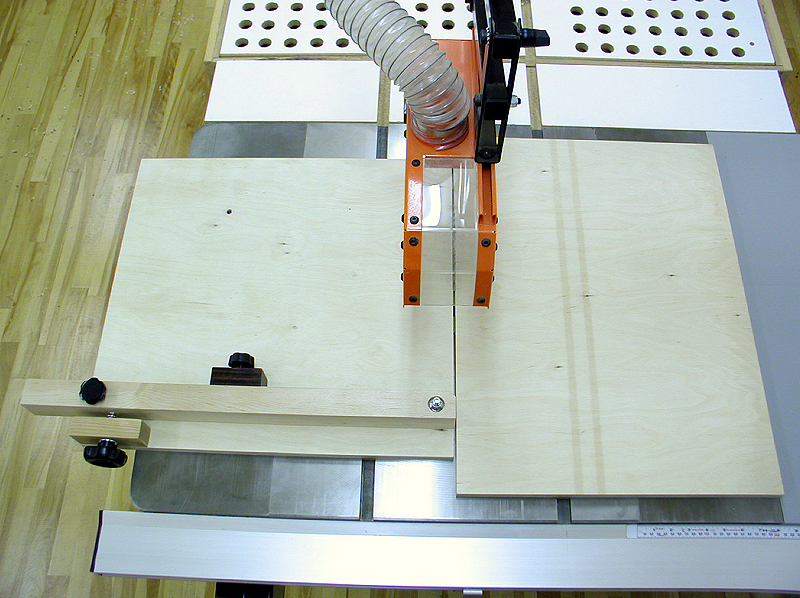 Comprehensive information, construction techniques, large photos and (20) detailed computer designed illustrations (CAD) to build this sliding miter sled with microadjust are included when you purchase this plan.