A few months ago I was notified that my entry had been selected for an upcoming book on contemporary furniture. I finally managed to get hold of the book and received it this week.
The Schiffer publication:   Rooted: Creating a Sense of Place: Contemporary Studio Furniture  features a selection of contemporary furniture typically created in furniture studios by a single maker.
Quote from Amazon.com: "The movement to buy locally, which has gained momentum in the areas of produce and food, is now spreading to arts and crafts. Through the work of over seventy contemporary furniture makers, the role of place in the creative process is explored and celebrated. Whether in terms of materials, inspiration, or the interaction with customers, these artists are rooted in their surroundings. What springs from these roots is usually unique, often edgy, and always beautiful furniture and accessories."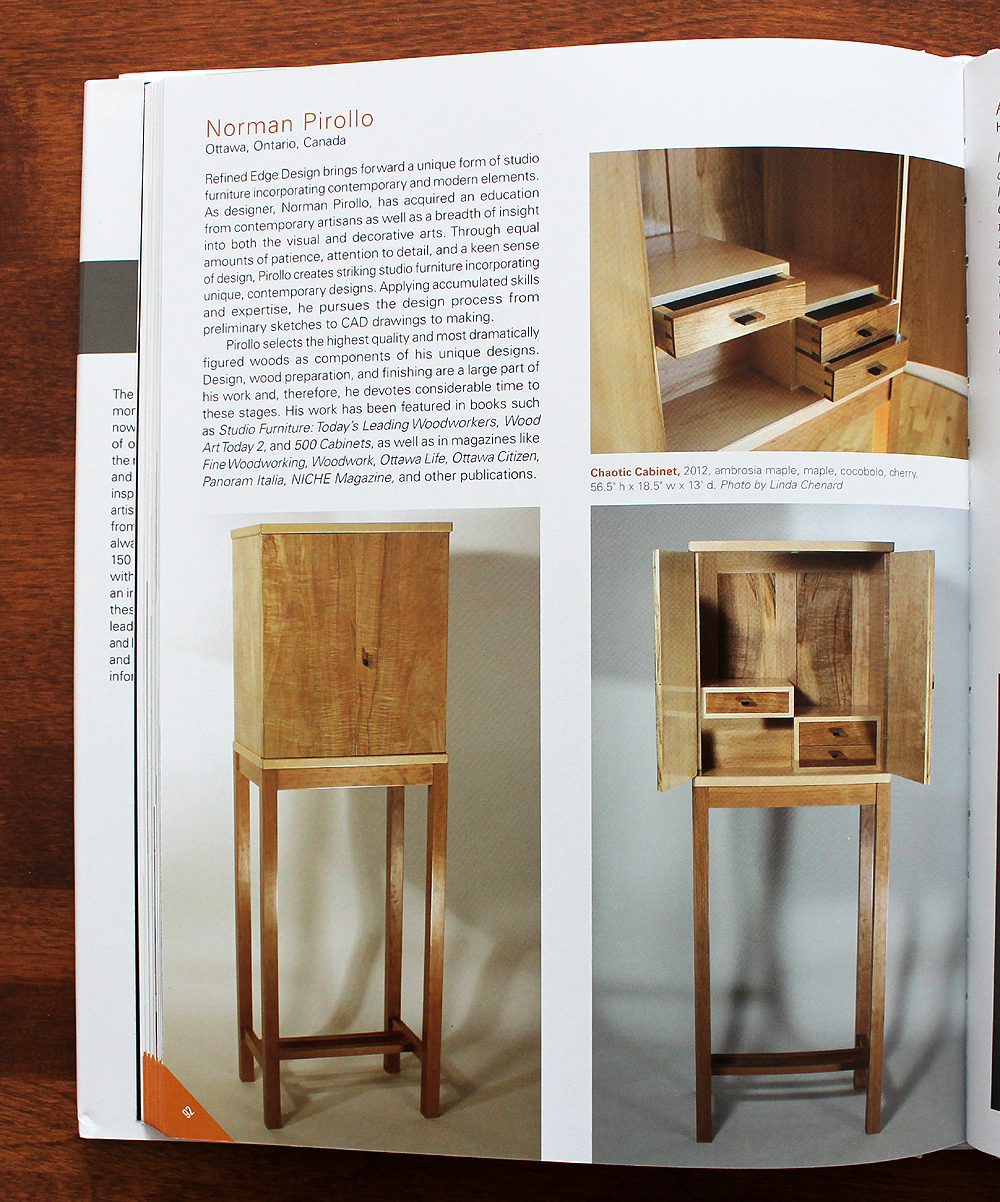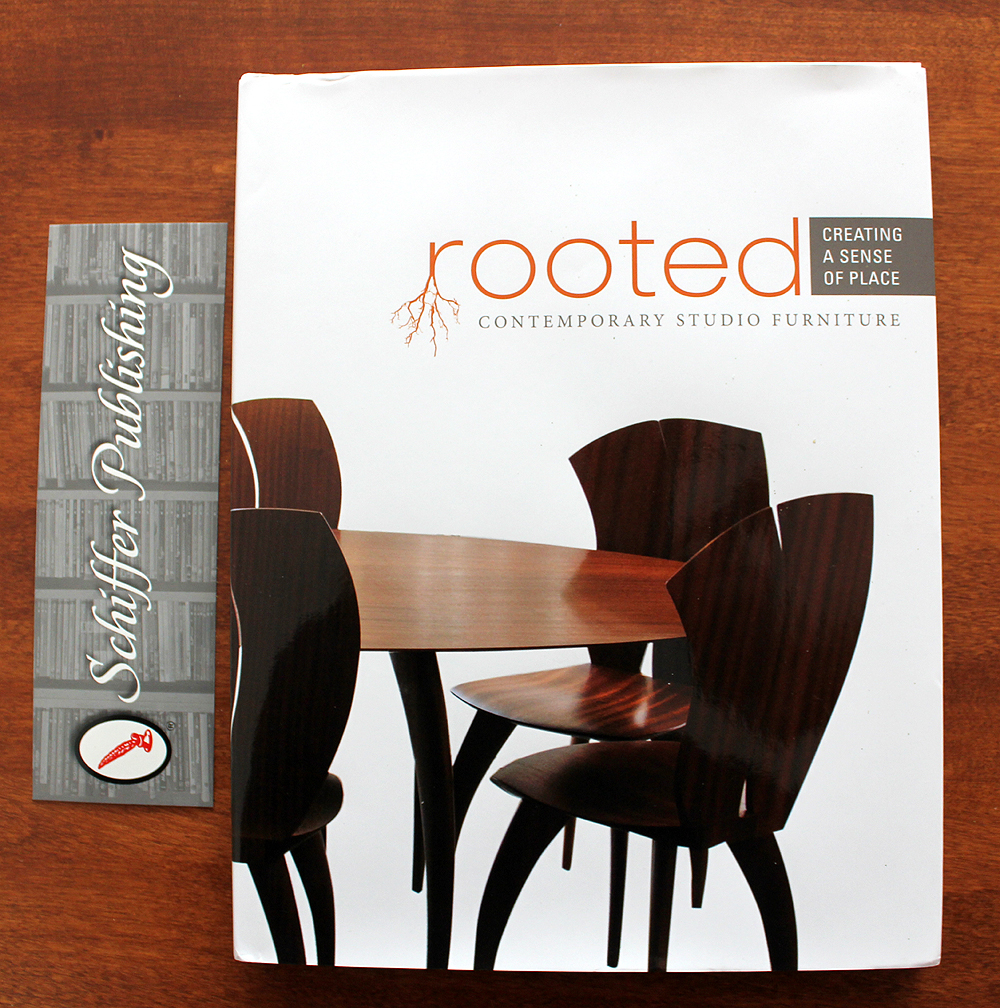 In a few weeks, I will post the Introduction to a series of videos on Furniture Design. Working and developing this project as we speak. It began as a small exercise but I'm adding material and more of my knowledge on furniture design principles to this topic.