The semiannual woodworking magazine for the discerning, fine woodworking enthusiast. Digital magazine, also available in print. There is a small amount of curated advertising in the magazine consisting of products or services that fit with the mission of magazine. Published twice a year, WOODSKILLS magazine issues consist primarily of content. This issue features the following furniture makers: Darrell Peart (Seattle), Craig Thibodeau (San Diego), Jan Lennon (UK) and Brian Greene (Canada). Articles on the following subjects included in this issue.
Woodworker and Furniture Designer Profiles
Workshop Setups & Best Practices
Furniture Maker Articles
Vacuum Veneering
Furniture Design Gallery
Contemporary Furniture Design
Moxon Vise Build
Sharpening + Woodworking Strategies
Social Media for Furniture Makers

WOODSKILLS Issue 02 Print Edition preview
Wayne Delyea Furniture Maker says "I bought the downloadable version of the magazine and I want to take time and let everyone know that I really liked it. Well written, informative, educational and thoughtful well executed photography made this well worth what I think is a very reasonable price. I Wish it was at least quarterly vs semiannual. Good job!"
Richard Garrow says "I received my copy yesterday and I must say it is very well written, very detailed, each story has a great content. The pictures look fantastic as well. I believe you going to publish this ones or twice a year is that correct? As look forward to your next issue."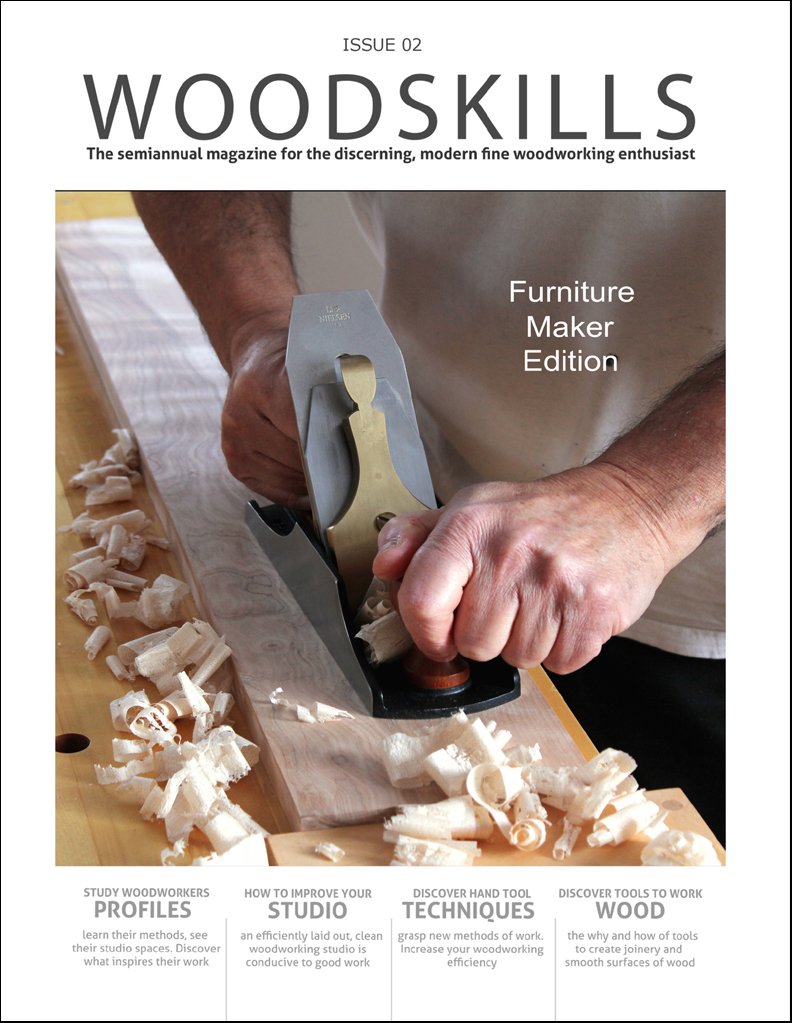 110 Pages (mostly content)
Digital version $8.99 USD
WOODSKILLS Issue 02 $8.99 (Digital)



WOODSKILLS Issue 02 (Amazon-Print) $21.95
WOODSKILLS Issue 02 (Premium-Print) $27.59
For a limited time, receive WOODSKILLS Issue 01 & 02 (digital) $18 value with purchase of a class or course.