So I decided to build myself a Moxon vise over the holidays. Business slowed and I had the time to get going on this project. A Moxon vise was something on my mind for quite some time, it was simply a case of finding time to make it. Some time was spent on research to determine which version best suited my work methods. It is essentially a straightforward build, but critical to get it right to ensure the time and material investment is put to good use.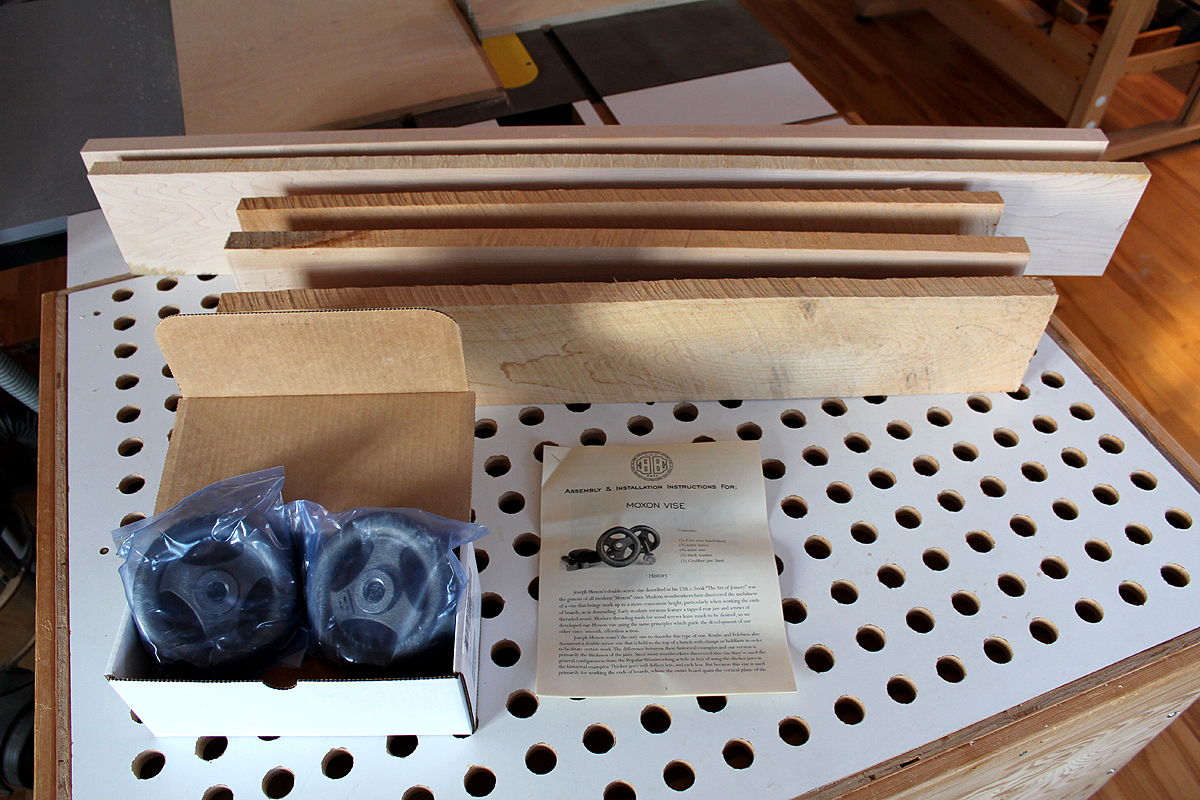 I'm not 100% sure of the origins of the Moxon vise design, but it is widely attributed to Joseph Moxon. Joseph Moxon (August 1627 – February 1691), hydrographer to Charles II English printer specialising in mathematical books and maps. Moxon's 17th century book The Art of Joinery first described the double-screw vise. In this historical publication was documented the Moxon vise – a double-screw held to a workbench top with clamps or holdfasts in order to facilitate certain work.
The main criteria for me was to be able to hold work above the standard height of a workbench. Rather than piece together the hardware for the vise itself, I opted for the Benchcrafted Moxon Vise hardware kit as it includes everything mechanical. I would need to supply the wood and shape the vise jaws (chops). This would be for the basic vise. A more complex version with an additional work table behind the vise would involve several more steps. The overall length of the Moxon vise I decided on will be in the 28 to 32 in. range.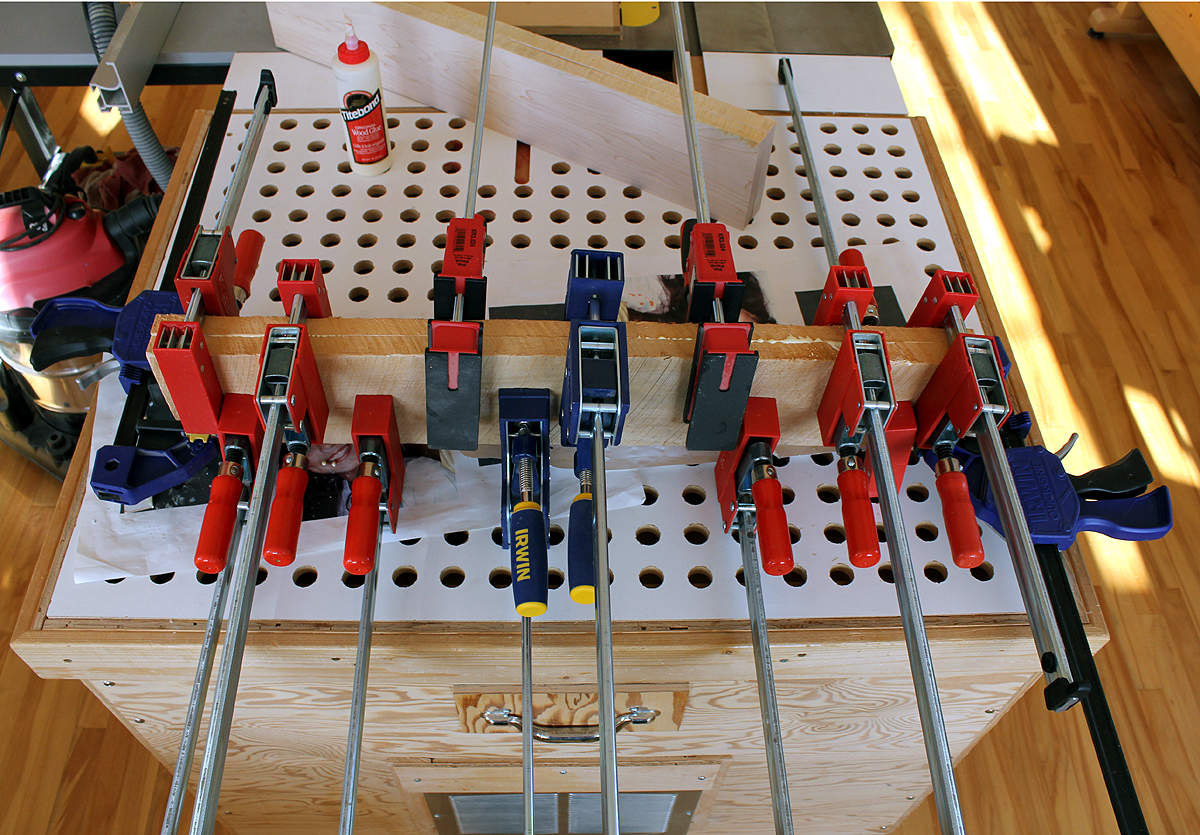 So after deliberating on the design, I simply went at it and worked on the front and rear jaws. Not having 8/4 stock available to me, I opted to laminate some 4/4 maple pieces instead. In the past, I have had success with the strength and stability of 4/4 boards laminated together. In selecting the boards, I mixed the grain orientations up so each of the laminated boards would counter the grain of the other board. This, in my opinion, balances out the internal stresses of the woods and keeps it all straight and stable. Laminating one of the jaws here with 4/4 boards. As they say, one never has enough clamps. In the pic above, this was almost the case, but it worked out. I do have other clamps, but for the most part, they are lighter.
To be continued…