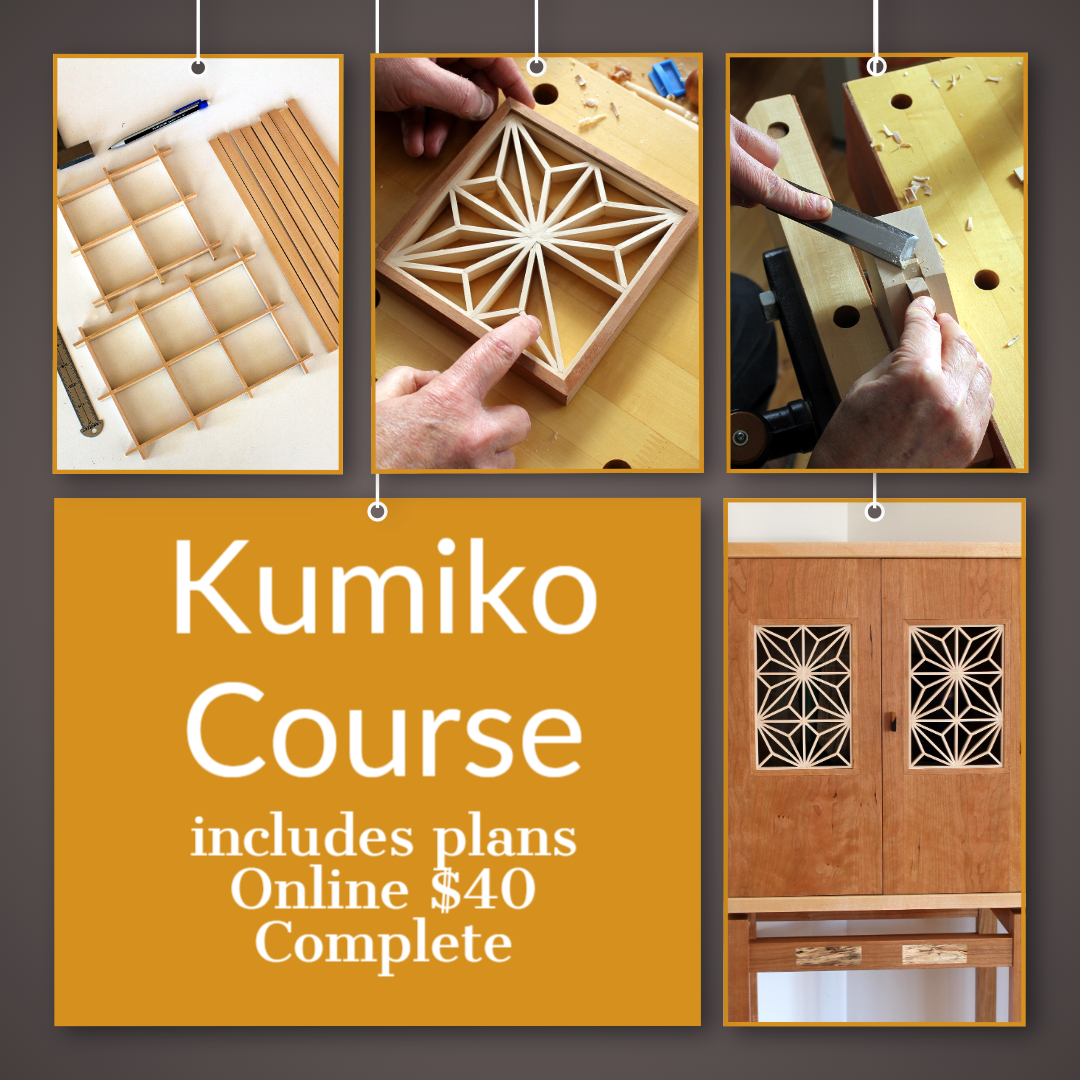 – Kumiko Course is streamed
– over 2 hours includes Guide Block plans
– modules can be followed in any order
– modules can be stopped and repeated
– seven modules included in $40 price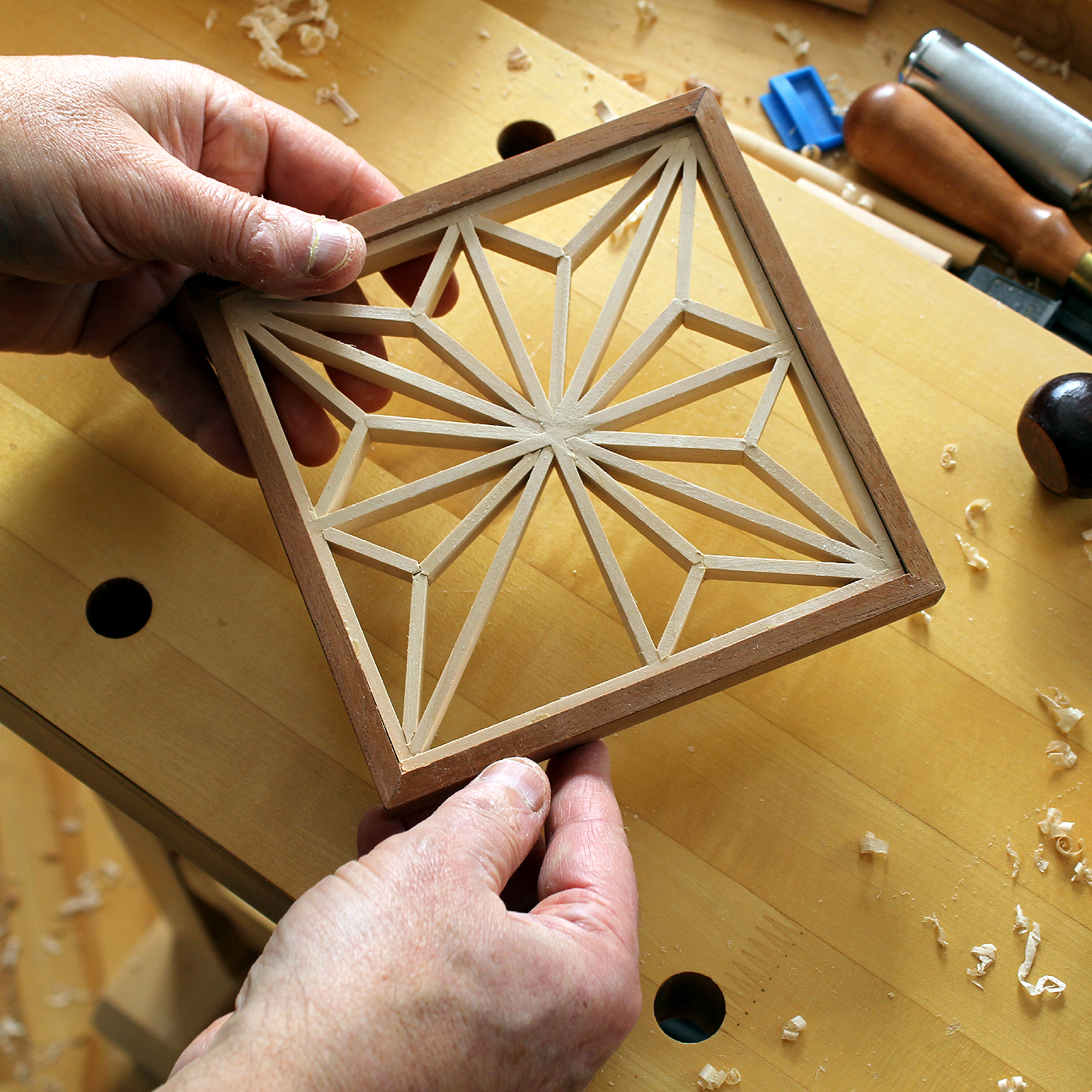 In this video course, the traditional Japanese craft of Kumiko is discussed. The course introduces you to Kumiko and its history. Kumiko has origins in Japan and is used extensively in homes and furniture. The video segments guide you through the creation of a Kumiko panel. The pattern or motif used in the course is the asa-no-ha pattern, a more common pattern. The course is composed of seven video segments, a Kumiko article from my recent book, and plans for (2) guide blocks. Guide blocks are an important tool in creation of Kumiko panels. Each step of creating a panel is covered from preparing a rough blank to final assembly. Many techniques and best practices covered.
The Kumiko panels in this course are created using hand tools, although some machinery is used in the initial wood preparation. The hand tools consist of a wide chisel, a smoother plane and a block plane. Follow me as I describe the steps involved in creating a striking Kumiko panel you can incorporate in a piece of furniture, wall panel, or Shoji screen.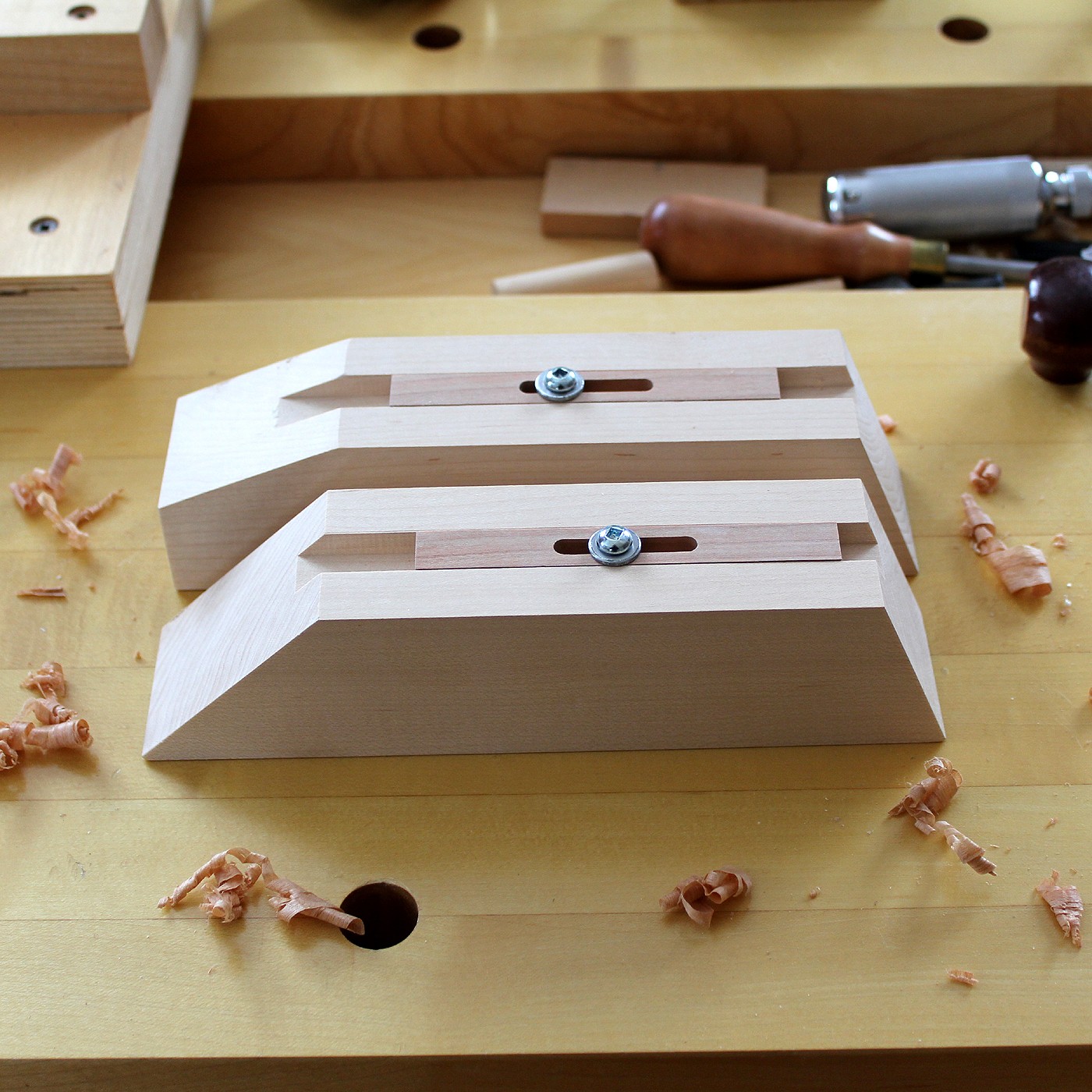 The following topics are covered in this 7 part Kumiko course:
1. Introduction and history of Kumiko
2. Overview of Kumiko panel components
3. Wood prep for Kumiko components
4. Detailed Kumiko creation process
5. Detailed video to create (2) guide blocks
6. Techniques to simplify Kumiko making
7. Incorporate a Kumiko panel in furniture
Tips and techniques acquired over several months of creating Kumiko panels are shared in this course. You will be comfortable at tackling your first Kumiko panel after this course. All steps are covered in great detail.
START WOODWORKING (eBook, 115 pgs., $15) included with this course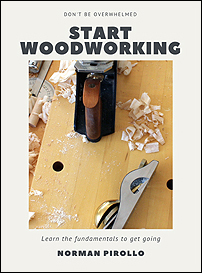 Kumiko Course. HD Video modules + Guide Block Plans  $40     


Norman maintains a blog of ongoing projects in his studio at Pirollo Design Blog as well as having written and published four books in the past year. Some of the books and magazines where authors furniture, work methods and philosophy have been featured:
Craftisian Interview (Norman Pirollo)
HackSpace Magazine – Make With Wood April 2020
Woodworking: From Design To Making (New Art Press)
The Wood Artist: Creating Art Through Wood (New Art Press)
From Hi-Tech to Lo-Tech: A Woodworker's Journey (NAP)
Start Your Own Woodworking Business (New Art Press)
Rooted: Contemporary Studio Furniture (Schiffer)
IDS15 (Studio North)
Canadian Woodworking magazine Jan. 2015
Our Homes magazine Fall 2014
IDS14 (Studio North)
NICHE Magazine Winter 2013
Fine Woodworking Magazine  4 Bench Jigs for Handplanes
Fine Woodworking Magazine  Essential Shopmade Jigs
Woodwork magazine
Wood Art Today 2 (Schiffer Books)
500 Cabinets ( Lark Books)
Studio Furniture: Today's Leading Woodworkers (Schiffer)
Canadian Interiors Design Source Guide
Ottawa Life magazine (Profile,work) 2012
Panoram Italia magazine
Our Homes magazine