Pirollo Design brings forward a unique form of contemporary styled furniture incorporating contemporary and modern elements. As designer, Norman Pirollo, has acquired an education from contemporary artisans as well as a breadth of insight into both the visual and decorative arts.
Through an equal amount of patience, attention to detail and a keen sense of design, Norman creates striking studio furniture incorporating unique, contemporary designs. Applying accumulated skills and expertise, he pursues the design process from preliminary sketches to CAD drawings to making.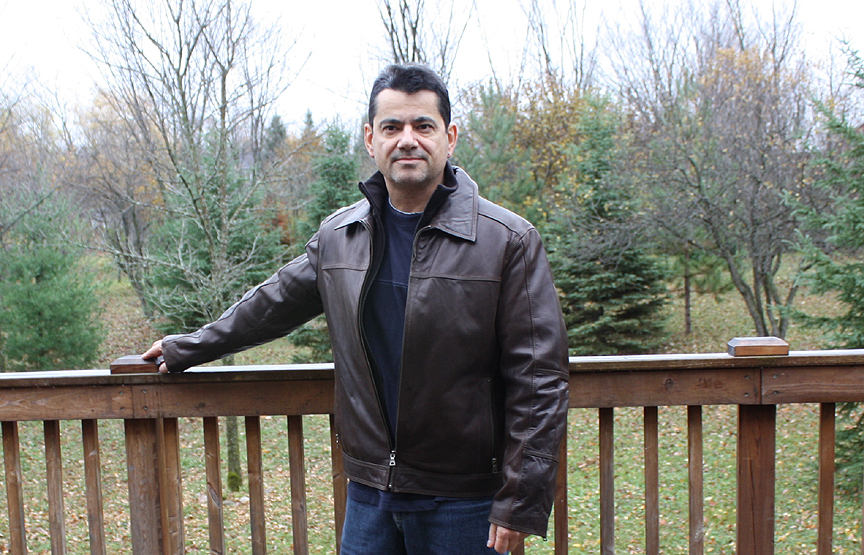 Studio furniture and fine art furniture take you far beyond the bounds of mass production
Norman selects the highest quality and most dramatically figured woods as components of his unique designs. Design, wood preparation and finishing are a large part of his work and therefore he devotes considerable time to these stages. His work has been featured in the following books:
Rooted: Creating a Sense of Place: Contemporary Studio Furniture
Studio Furniture: Today's Leading Woodworkers
Wood Art Today 2
500 Cabinets
Fine Woodworking
Woodwork magazine
Ottawa Life
Ottawa Citizen
Panoram Italia
NICHE Magazine
He also authors woodworking related courses and tutorials at WoodSkills. The woodworking courses were developed to distribute knowledge and expertise he has acquired over the years. He has recently authored two woodworking books, "Start Your Own Woodworking Business" and "From Hi-Tech to Lo-Tech: A Woodworker's Journey" available through WoodSkills. He also maintains a design + build blog at The Refined Edge.  Norman currently resides and operates his furniture design + build studio in a country setting in Ottawa,Ontario.