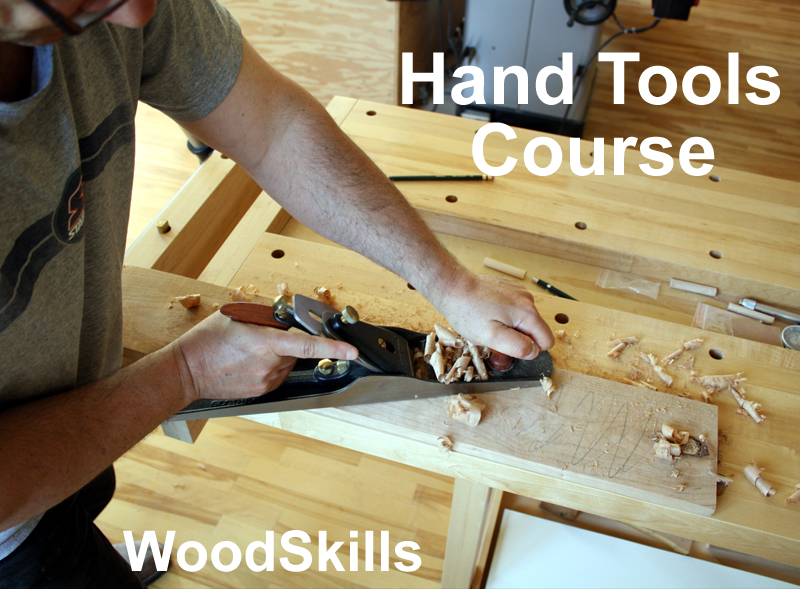 – Hand Tools Course is Downloaded or available on DVD
– over 1.5 hours long with an extra $48.00 of tutorials and plans
– 10 video modules covering workshop basics and critical hand tools skills
– modules can be followed in any order and stopped and repeated at any time
– all modules are included in single price
– printable reference material included for each module
– Hand Plane Basics ($12 value) included in purchase
– Chisel Basics ($12 value) included in purchase
– Dovetail Jig Plan and Tutorial ($12 value) included in purchase
– Shooting Board Plan and Tutorial ($12 value) included in purchase
– Hand Tools Fundamentals Certificate issued upon completion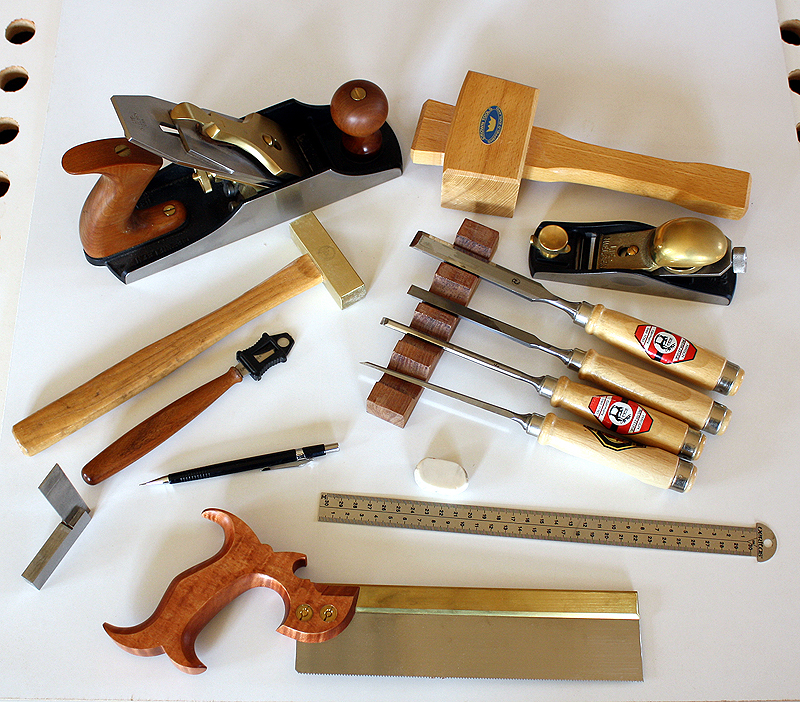 The video modules include step by step hand tool sequences. Each module guides you through the learning process to develop the hand tool skills you are seeking. This Hand Tools Course is derived from twenty years of woodworking and furniture making expertise. WoodSkills helps you dramatically improve your woodworking skills through this Hand Tools Course. The course is based on skills developed and used in a fully functioning furniture making studio. The course features separate modules on the following topics:
– setting up a workshop for woodworking
– up to date information on workshop safety
– hand tool overview module
– individual modules on handplanes and chisels
– individual modules on clamps, hammers and handsaws
– individual modules on marking gauges, rulers and squares
– learn to create handmade dovetails using a dovetail jig
– learn to make and use a shooting board
– dovetail jig plan, shooting board plan, hand plane, chisel basics ($48 value)
– hand tools course covers everything you need to get going with hand tools
10 video modules available when you purchase the Hand Tools Course. Purchase complete DVD with 10 HD 1280x720P High Resolution Video modules, Dovetail Jig and Shooting Board Plans for $44.00 or download it for $39.00
For a limited time, receive WOODSKILLS Issue 01 & 02 (digital)  $16 value with purchase of a class or course.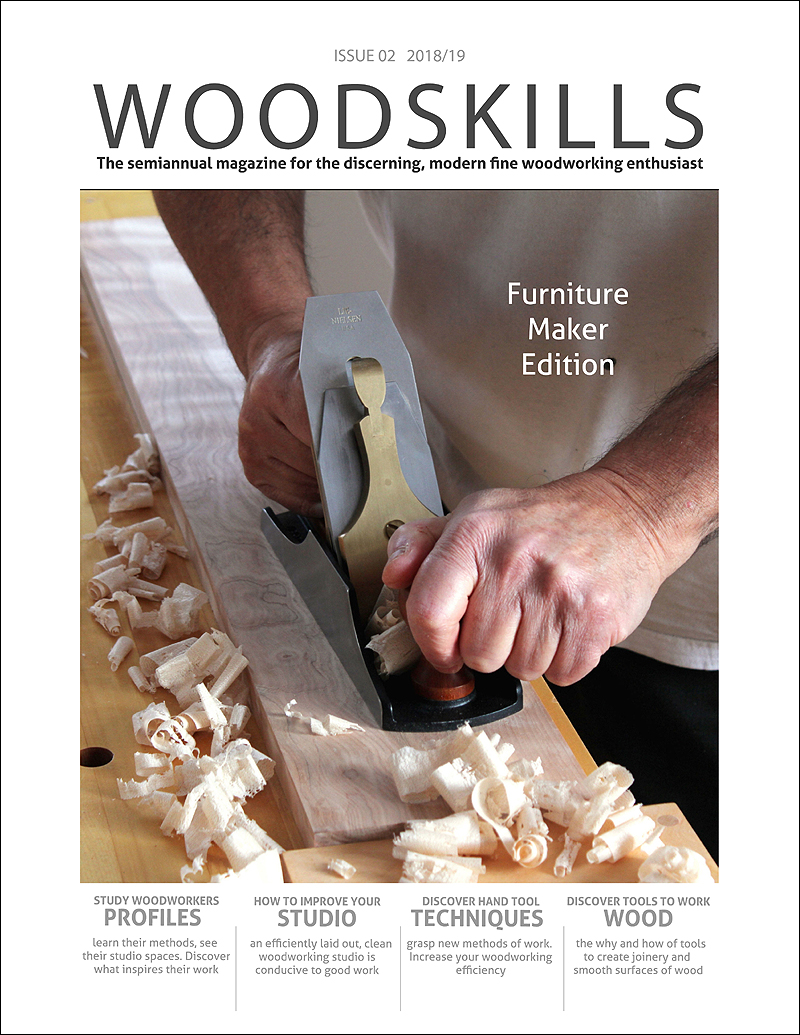 Complete Hand Tools Course $39 (Download)