This palm-sized beading tool is an excellent and convenient method to create small profiles along the edges of boards. The beading tool is held tightly against the edge and run up or down to slowly create a profile. The cutting edge profile of the beading tool is formed into each corner of a .05 in. spring steel cutter blade. There can be four profiles formed into each rectangular cutter blade. The profiles are created using small round and triangular needle files. The cutting blade is held in a precisely cut slot and tightly fastened using a stainless steel knurled thumbscrew.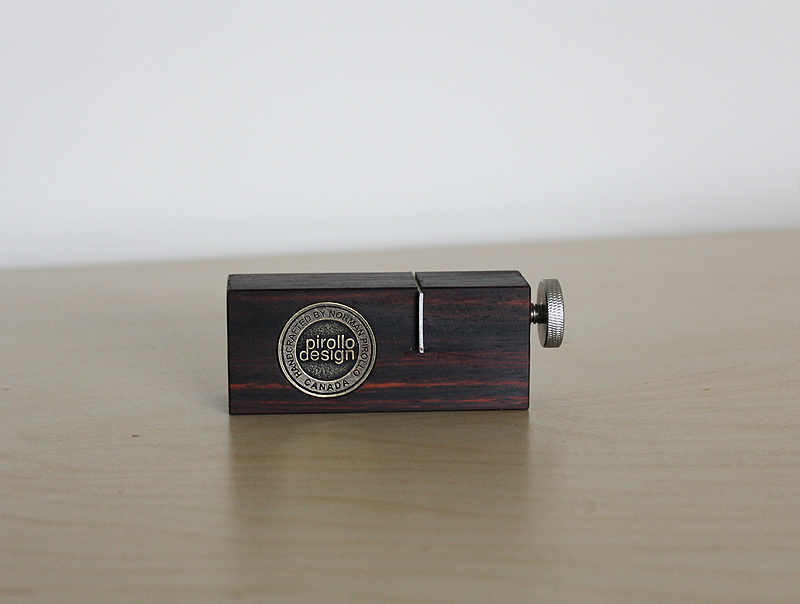 The beading tool can be run either towards you or away from you depending on the grain orientation of the board being profiled. This is easily determined once the beading begins. The body of the beading tool is available in either rosewood or maple (upon request).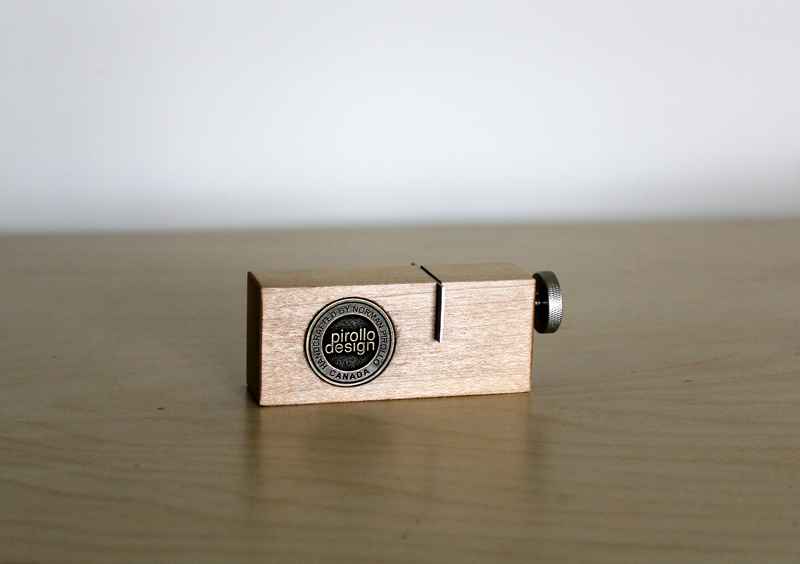 The beading tool is provided with 2 hardened cutters, one which has two profiles already formed into it, a quirk-bead and a point for creating inlay grooves. One cutter is sharpened and prepared for use. Each tool includes an inset Maker's Mark. Oiled finish.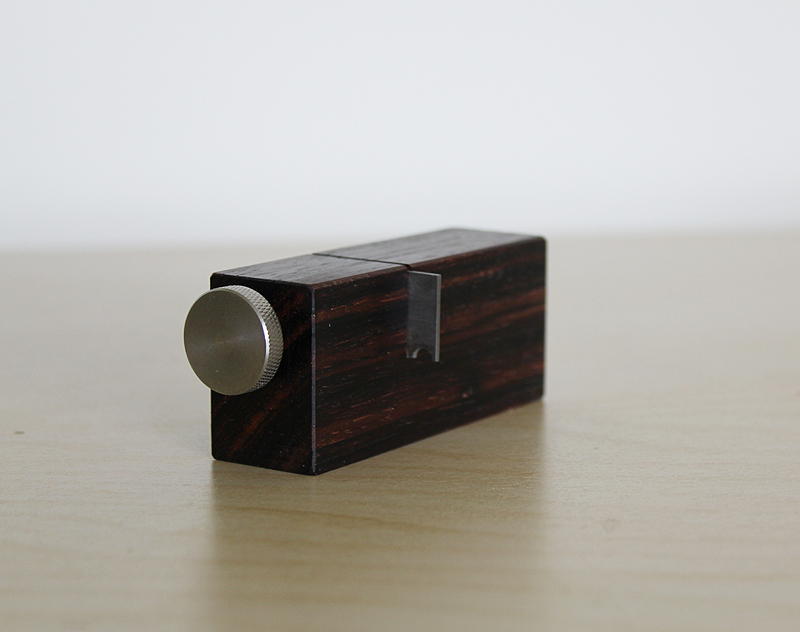 Inspiration for beading tool design provided by Garrett Hack.
Beading Tool length, height – 3.25 inches, 1 5/8 inches
Beading Tool width – 7/8 inches
Cutter length, width – 1.25 inches, 5/8 inches
Beading Tool (Rosewood, 2 Cutters) – $75